Minister of Rural Rehabilitation and Development Meets with New Head of UNDP in Afghanistan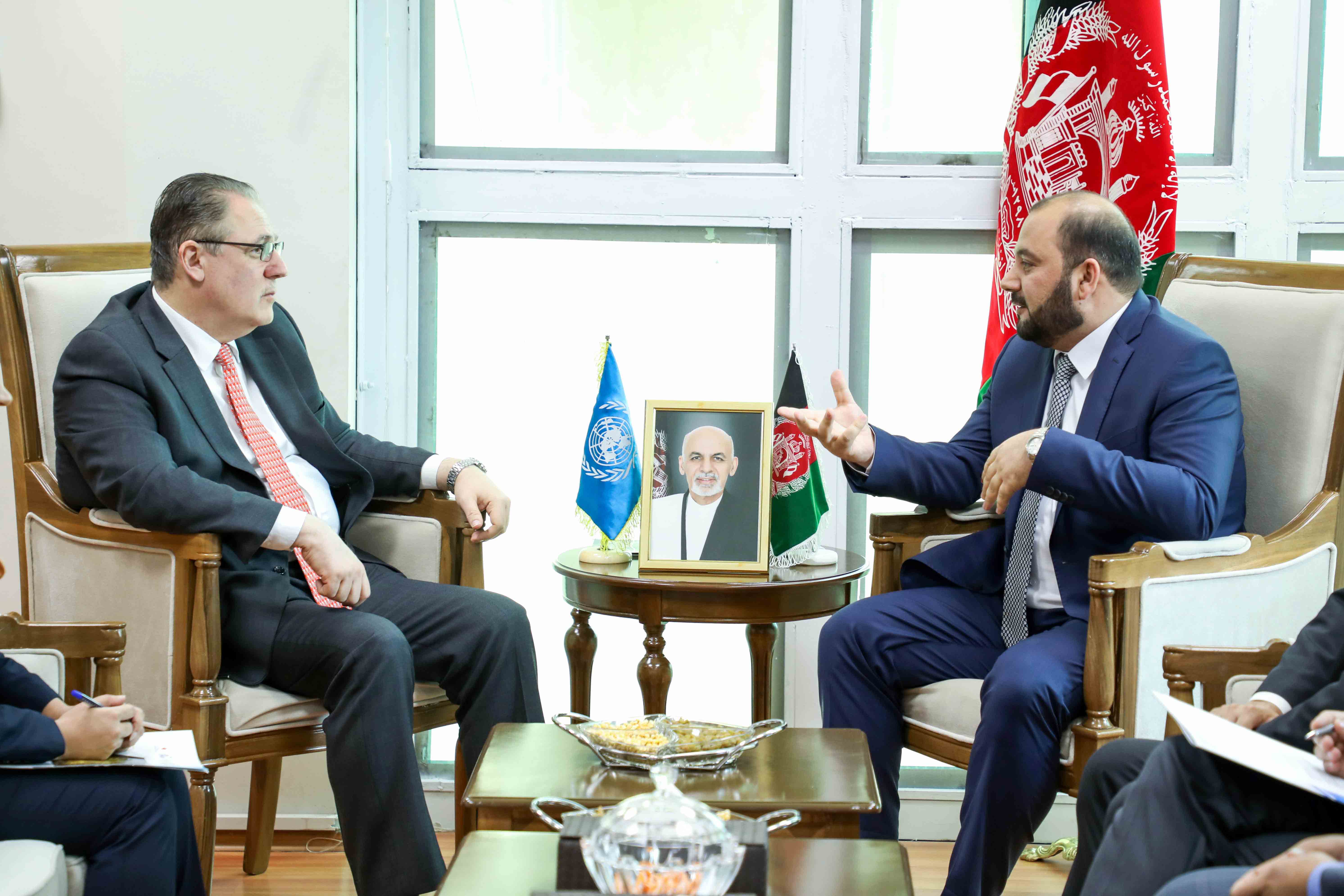 H.E Mujib Rahman Karimi the minister of Rural Rehabilitation and Development met in his office with Mr. Abdulla Aldar dary the new head of United Nations Development Program (UNDP) in Afghanistan.
In this meeting, Mr.  Karimi thanked the United Nations Development Program for humanitarian assistance with Afghanistan that has made a positive impact in people's lives, and he shared his suggestions for UNDP's cooperation in implementation of irrigation of agricultural lands, power supply and development of LITACA program in other provinces of the country.
The new head of UNDP also thanked the Minister of Rural Rehabilitation and Development for good coordination and implementation of the projects and he added that he would seek to attract private sector and external donor funding to develop LITACA's program in other provinces and implement large projects that would be effective in creating early life opportunities for Afghans, marketing for domestic production and providing job opportunities.