Handing over of three water supply projects in Kapisa province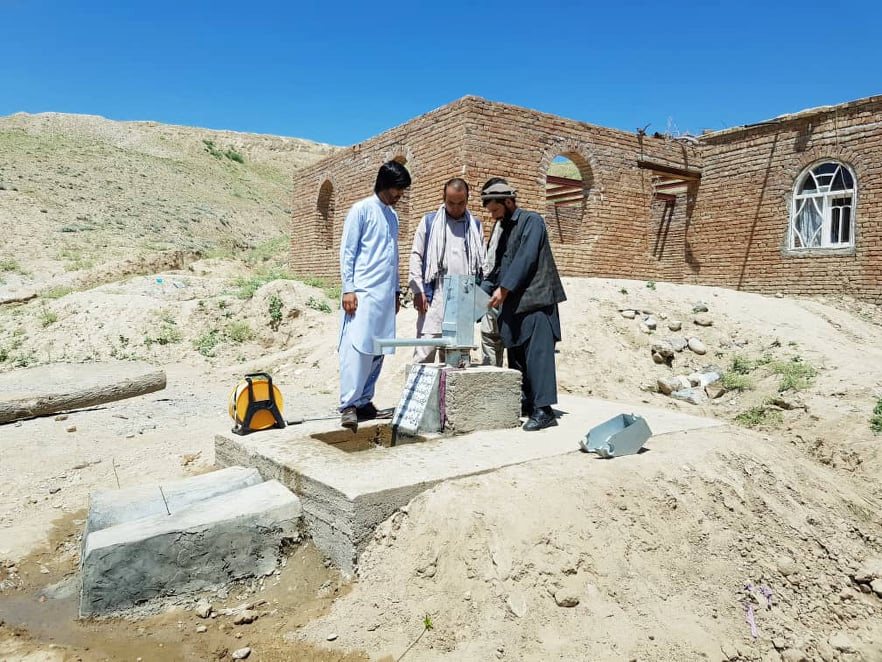 Three water supply projects completed and handed over in "Qol Babar" village of Mahmud-i-Raqi, the provincial capital, and "Jaldak" village in Hesa-e-Awal Kohistan district of Kapisa province. These projects included construction of one solar-powered water supply network and one deep well in "Jaldak" village and three hand-pumps equipped wells in "Qol Babar" village. The total cost of these projects is 4,716,426 AFN which were funded through the State budget by the Ministry of Finance (MoF).
With the completion of the mentioned projects, clean drinking water has been provided for around 540 families in the aforementioned villages. These projects were implemented by related Community Development Council (CDCs) through the National Rural Water Supply, Sanitation and Irrigation Programme (Ru-WatSIP) of the Rural Rehabilitation and Development Ministry (MRRD).