Implementation of three development projects worth of 25 million AFNs in last week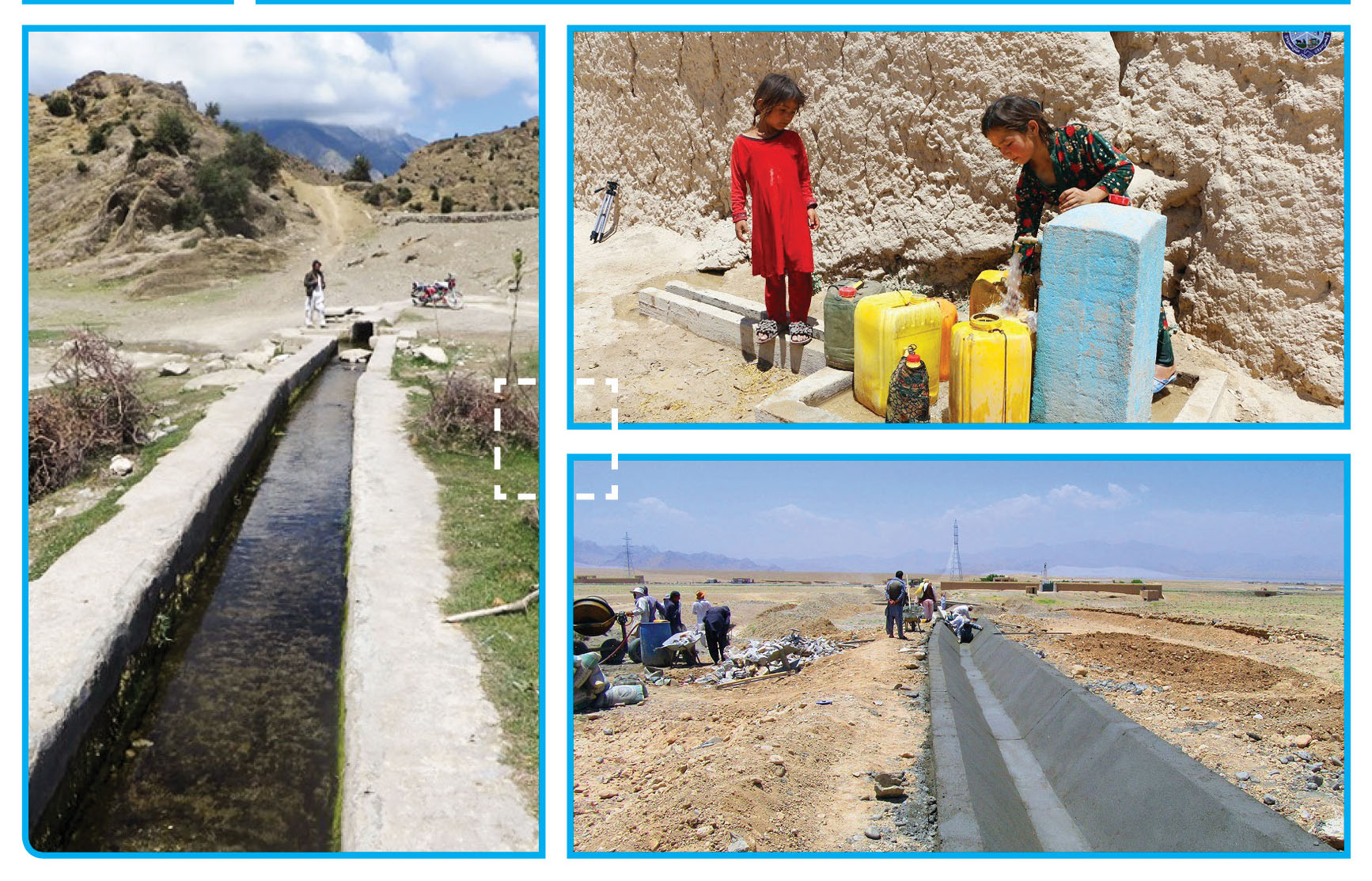 The implementation work of three development projects completed and handed over through the Citizen's Charter National Priority and Regional Programs of the Rural Rehabilitation and Development Ministry (MRRD) in Khust , logar and Samangan provinces.
These projects included the construction of one Irrigation Canal and two water supply networks. That in total more than 15000 villagers have been benefited and 1300 hectares of agricultural lands have been irrigated.
Beside these at a cost of more than AFNs 54 million, the construction work of one other irrigation canal project have been 90 % completed in Logar province , that by the implementation of this project 24 hectares of land s in 12 villages of Logar province will be irrigated .