The construction work of one irrigation Canal project begun in Badakhshan province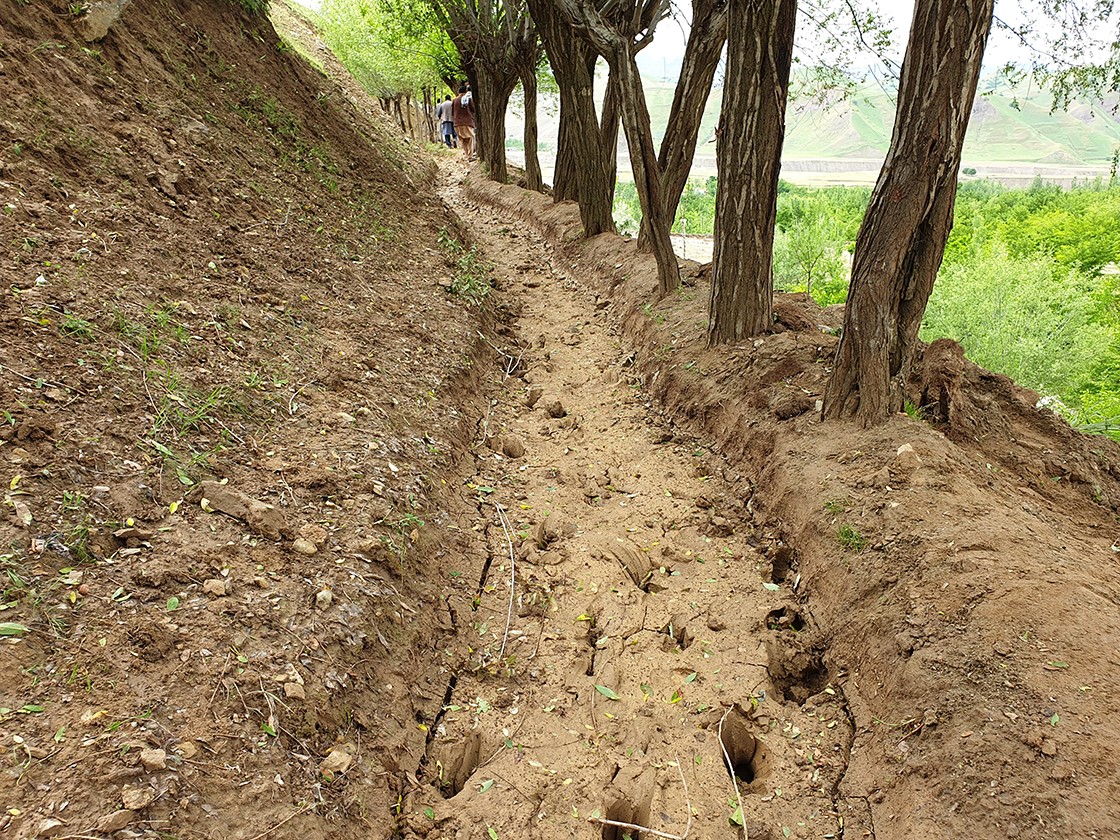 At a cost of more than AFNs 9.4 million the construction work of an irrigation Canal project of LITACA program begun through the Sharif Abad village Community Development Council (CDC) located in Shar buzrg district of Badakhshan province.
This irrigation canal is 2500 meters long and 100 Cm wide and during its construction 2650 lobar days were created for technical and non technical workers.
It is worth to be mentioned that by the mentioned Canal 5000 hectares of agriculture lands have been irrigated and more than 350 families have been benefited.